Digital Marketing certification course and training in Kochi, Kerala with internship

Are you looking for a certification course in digital marketing? SEO Professor is conducting a SEO and digital marketing certification training program in Kochi.


There are plenty of SEO training institutes in Kerala which offer cheap training in SEO and digital marketing. But we strongly recommend you check their credentials before you join a program. Many of those institutes are general training institutes or tuition centres where they teach anything you ask. They don't have any expertise or skills or experience in the field they are teaching.

One of the key factors you need to consider while choosing a training institute is, how familiar are they with digital marketing. One of the best places to learn digital marketing is from the companies who are involved in it as a core business. But there are no such companies in Kerala which provide digital marketing service to the clients and provide training at the same time.

SpiderWorks decided to fill this gap. We have been promoting websites for more than 17 years and have the best expertise in this field. We have started an "internship cum practical training program in digital marketing".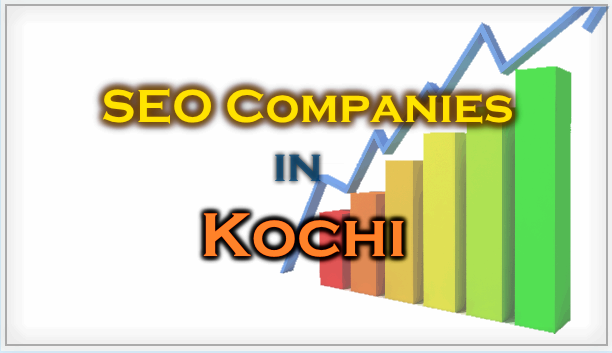 Duration of digital marketing certification program

The program duration is 1 month, with an option to extend this for additional 2 months as an intern. During this 3 months program, you will learn A to Z of digital marketing, SEO and social media marketing. You will be assigned to client projects and will learn the real world digital marketing.


Syllabus of our training program

Search Engine Optimisation
Blogging
How Search Engines Work
Search Engine Algorithm, Ranking Signals
Keyword Research, Google Keyword research tool
Competition analysis
Basics of HTML, Meta Tags
Image optimization
Video optimization
On Site SEO, Off Page SEO
Effective Link building
Social Media Marketing - Facebook, LinkedIn, Twitter, Google+
Google Business Listing
Blogging - Wordpress, Blogger
Website development using WordPress
Ranking - Alexa Ranking, Moz Rank, Check competitor ranking
Safe browsing, Spyware, malware, phishing
Bulk mail services
Whatsapp marketing
Web Hosting
Copyrights, Privacy rights, DMCA
Video/YouTube marketing
Google Analytics
DoubleClick for Publishers (DFP)
Sitemap submissions
Google News
Online Advertising - PPC, Google AdWords
Facebook advertising
Google AdSense
Affiliate marketing
Online branding, personal branding, online reputation management
Content Marketing
Marketing your business online
How to run a digital marketing business
How to start an online business

The full syllabus of SEO course is available here.

There are only 3 seats available for this internship program, If you are looking for an effective, job oriented digital marketing course, call SpiderWorks office to book your seat. You can call 9495559690 to reach me or one of my associates.

Placement assurance: We are not giving any job assurance. However, if you successfully complete the 3 months practical training with us, we will be happy to hire you or refer you to one of our associate companies. There are plenty of opportunities in this field and you just have to prove your skills.


Timings & Fees:

Usually, a fresh batch starts on the first working day of every month. Since this is more of practical training, we sometimes allow starting in the middle of the month as well.

Fees: Rs 15,000/- for the first month. There is no additional fee if you decide to continue second or third month with us.

Payment options: You may pay by cash, cheque or bank transfer. Full payment must be made on the first day of the training.


Additional options:


1. We will support you for 6 months after you get a job or start a business. You are welcome to visit our office or call our staff during the first 6 months after the training and get help on any projects.

2. Our staff will be always available on a private WhatsApp group to answer any questions you may have in future. You can visit and consult our team in future in case you have any issues with any client projects.

Call us on 9495559690 to know more about our Digital Marketing training program.