Google AdWords certification courses in Kochi (Ernakulam), Kerala

Are you looking for Google AdWords certification? Our AdWords certification course will help you achieve the Google certification and help you find a job or market your digital marketing your business more effectively.


What is AdWords certification

Google AdWords is the advertising solution from Google. Millions of small and large businesses across the world use Google AdWords to advertise their business in Google search and other websites. When you search for any products or information, you would have noticed a few Ads in the beginning of the search results. They are the AdWords ads.

See the below screenshot. I searched for "Study abroad" in Google and the first 4 results are advertisements. Most of the users would think they are natural search results and might navigate to those websites thinking they are the search results. That's how the advertising companies make their business out of AdWords ads.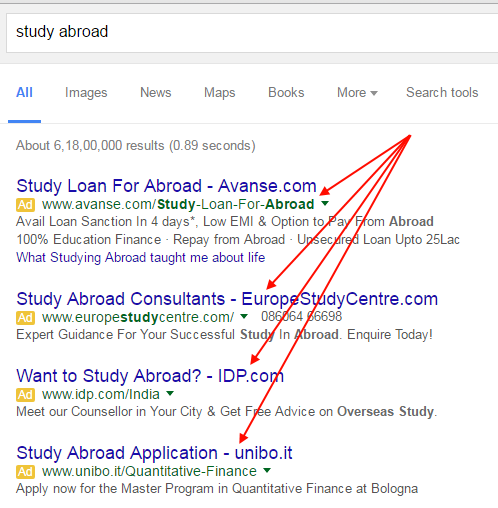 Opportunities for digital marketers and AdWords certified professionals

Thousands of companies are looking for AdWords experts to manage their online advertising through Google. Advertising with Google requires certain skills to optimize the ads and make the best return on investment. That's why the companies look for experienced and certified professionals.

Companies are looking for certified professionals, but there is a big shortage of certified AdWords professionals everywhere. If you get the AdWords certification, it makes your job search much easier. If you run a digital marketing agency, then having the AdWords certification will help you convince the potential customers and acquire more business.


AdWords certification courses in Kerala

AdWords certification exams are very different from traditional exams. In case of traditional examinations, you can read books or study the material and pass the exams. However, in case of AdWords examinations, reading books will not help. Instead, you must have hands on experience with AdWords and should have used all aspects of advertising.

There are many training institutes offering the AdWords certification courses in Kerala. However, they are just training institutes offering class room courses and they themselves do not have any practical experience with AdWords. For the same reason, they won't be able to help much with the kind of training you need.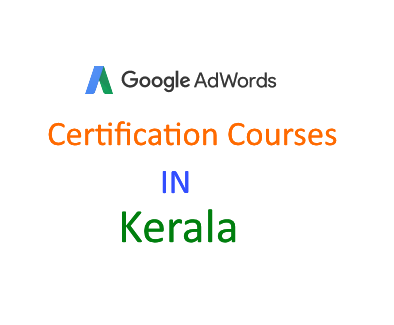 SEO Professor is part of SpiderWorks Technologies, which is involved in digital marketing and blogging business since 2005. The company is headed by Tony John, a professional blogger who has been blogging since the time Google was incorporated. We are offering SEO & Digital Marketing services to several clients. Our AdWords certification course include practical training in using AdWords for our real clients.

Our AdWords certification course is a 1 month course and includes theory sessions as well as practical assignments. Once all the assignments are completed, we will guide you through the entire process involved in achieving AdWords certification.

We cannot assure the certification but with our intensive training, be assured that you have the best chances of acquiring the certification.


Job assurance

We do receive a lot of calls from various digital marketing companies all over Kerala and even from other places. Sometimes, we even get requirements from abroad. But we are unable to provide certified professionals due to shortage of trained candidates. We will be happy to connect with you to digital marketing companies to get a job.