SEO Training Courses in Kochi

Looking for SEO training courses in Ernakulam? Learn more about various SEO and internet marketing training courses we offer in our Ernakulam/Kochi training center.


SEOProfessor offers few internet/seo/blogging/social media management training courses in Ernakulam to fit the needs of professionals and companies.

We offer professional SEO training at very reasonable fees because training is not our primary business. Instead, it is an opportunity for us to create several SEO professionals who can write great content for our websites and also promote the blogging industry in India.


Corporate training

If you are looking for corporate training, it can be arranged either in your own office or in our training facility. Please contact us to discuss the details.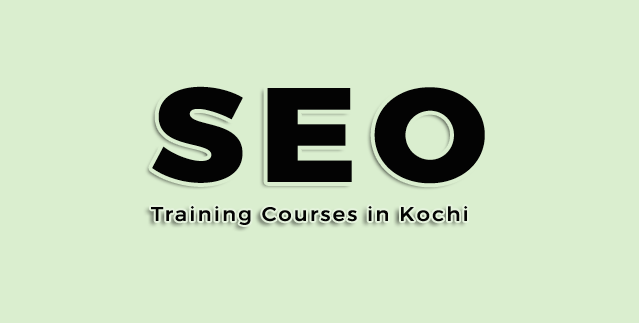 1-day SEO crash course in Ernakulam

This one day crash course in Search Engine Optimization and Internet marketing is ideal for people who already have some exposure to websites and blogs or for the people who want to get a starting point and then want to learn everything themselves. In this 1-day crash course, we will cover fundamentals of blogging, SEO and Internet Marketing. At the end of the course, you will be able to implement some of the SEO techniques we teach and also set a platform ready for you to start learning yourself. This program is held on all Saturdays and holidays.


2-day SEO crash course

The two-day SEO crash course is an extension of 1-day program. On top of what we discussed in the 1-day program, we will cover additional topics and try some hands-on practical SEO techniques. The second day crash course is held on Sundays, following the 1-day course on Saturday.


1 Week SEO training

The 1 week SEO training is the most ideal training for most people who want to get a jump start on search engine optimization and then implement the techniques in their own websites or blogs. During this week, we will teach how to start a new blog which you can start promoting by end of the training program and continue working on it after the training is finished. Typically, we will have 2 hour theory classes and the rest of the day can be spend for practicing.

The 1-week training is held during Monday to Friday. We have separate morning and evening batches.


1 Month SEO Training

The one month training will be ideal for those who really want to make blogging as a full time or part time career. House wives, students or other professionals who really want to start making revenue from online jobs or blogs, this is the ideal program. During this 1 month, you will sit with our team in our office and help us on our services while you learn from our experts. Everyday, we will spend sometime with theory classes but most of the time you will be spending on practical aspects of SEO and Digital Marketing.


3 Months SEO Training

The 3 month practical SEO and Digital Marketing training is very similar to the 1 month program. You will spend 3 months with us learning everything about SEO and Search Engine Marketing. By the time you complete the practical training with us, you would have already started earning some revenue online. You will go out as an expert who already know how to make money online. We offer job guarantee after 3 months training.


Which is the ideal SEO training course for you?

If you are currently not working else where and have plenty of time in hand, you may go for 1 month or 3 month training. The 1 week training is the ideal program for working people and house moms who cannot afford to spend a lot of time for SEO training.

We offer all of the above training courses in our Kakkanad training center (Ernakulam district, Kerala). If you are looking for any custom training course for some specific needs, we will be more than happy to discuss your requirement and come up with a custom training program that fits your needs.