SEO and Internet Marketing course fees in Kochi

Read more to find out about the fees structure for our search engine optimization training in Kochi, India. It is not a business but is a passion for us and our fees structure reflects the same.


The primary business for us is running our own websites and earn revenue from online advertising. We started SEO training in Kochi to generate enough talented and trained content developers so that the entire industry will get benefited and we too would get trained content developers for our eBusiness. We do charge a reasonable fee for our training courses in Kerala, even though they are far below the fees charged by most of the other training centers in Ernakulam or anywhere else in India.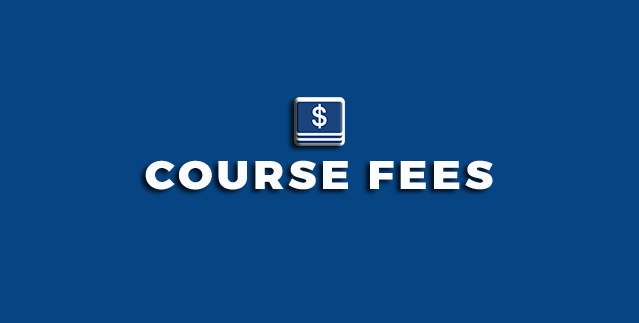 Corporate training on Comprehensive Internet Marketing
Rs 10,000 (+ Rs 5,000 for website audit)
1 day SEO workshop in Kochi
Rs 5,000
2 days crash course in Kochi
Rs 10,000
5 day certification course
Rs 12,000
1 month training with practicals
Rs 18,000
3 months training with practicals
You may work with us during this period as an SEO professional and we will give discounted rates for the training in this case.
Rs 30,000
Fees structure for training courses

Here is the current fees structure of our SEO & Internet marketing courses in Kochi:

1. Single Day crash course (Saturday only): Rs 5,000
[6 hour sessions]

2. Two Day crash course (Saturday & Sunday only): Rs 10,000
[8 hour theory sessions + 4 hour practicals]

3. Five Day training (Monday to Friday/Weekend/Evening batch): Rs 10,000
[2 hours each day]

4. One Month Training (Practical training by working with our team): Rs 18,000

5. Three Months Training (Practical training by working with our team): Rs 30,000


Placement guarantee after training

We offer Training Certificate at the end of the training courses. In case of the "3-month training", we offer placement assistance after completion of the training. We will help the students with placements in partner companies as well.

In case of short term SEO courses, we will help the trainees find online revenue opportunities and introduce them to various private blogger groups where people are actively looking for trained professionals. We get a lot of enquiries from companies looking for qualified professionals. We will be more than happy to include qualified trainees in our database of SEO professionals and offer their services to various companies.


Online training fees

We have currently discontinued online SEO and Internet marketing courses since we found it is not very effective to train online. We believe in offering quality training and do not want to offer something that we cannot offer with full confidence.

Contact SEOProfessor